the gigaminx is a dodecahedron puzzle, it is a bigger version of the megaminx and a different version of Giga-vore.
it is a decoration, and when you click on it, you can edit, scramble, solve (if scrambled or scramble by your self), you can also click the close button to return the aquarium.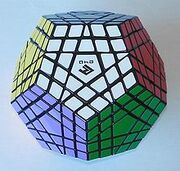 Ad blocker interference detected!
Wikia is a free-to-use site that makes money from advertising. We have a modified experience for viewers using ad blockers

Wikia is not accessible if you've made further modifications. Remove the custom ad blocker rule(s) and the page will load as expected.