Moar Krabs was a funny picture of Mr. Krabs, he appears in spongebob series, as he keeps saying "more", and a hideous picture of him will appear.
Insaniquarium 2
Edit
Moar Krabs made his return in Insaniquarium 2, infact, he can be used as a decoration and keeps saying "more", there is an "on" and "off" switch, when turned on, says alot of times of "more" and when turned off, stops saying "more", he is buyable for 15,000,000 shells, that is 10,000,000 times more expensive then King Intruder!
however, his half body is never seen, he appears in spongebob squarepants' jellyfish hunter, well, since this wiki is a fan of spongebob squarepants, it is unknown to have a wiki to be a fan of something, and it appears in TATemporaryAaron1101's book called: MOAR OF EVERTHIN'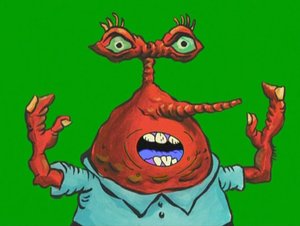 Appearance
Edit
like Mr. Krabs, he has human eyes, each hand with 2 fingers with nails, a blue cloating, and a human mouth, he resembles a human.
Slide Show
Edit
Advanced Slide Show
Edit
Huge MOAR KRABS!!!
Edit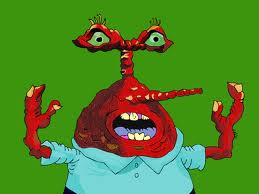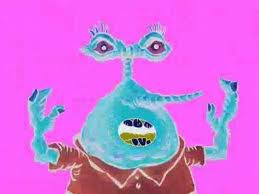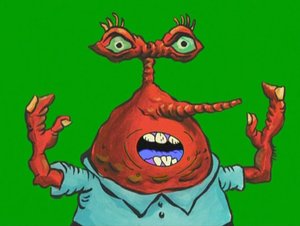 Ad blocker interference detected!
Wikia is a free-to-use site that makes money from advertising. We have a modified experience for viewers using ad blockers

Wikia is not accessible if you've made further modifications. Remove the custom ad blocker rule(s) and the page will load as expected.